This one is a story of a 6-year old girl, Beth Thomas, who had been identified as a patient of Reactive Attachment Disorder. This one goes way back to the 20th century when the girl was adopted by a couple. The couple adopted both Beth and her brother together. There were initially some unidentified problems in the house, to which they could not find any justification. However, after a time, they began to realize that it was their daughter who used to torture animals (mainly their pet dog), killing baby birds inside their own nests, molesting her brother awfully. One day she completely tore her room apart. Things got serious when her brother was admitted to the emergency room after Beth smashed his head multiple times on the floor.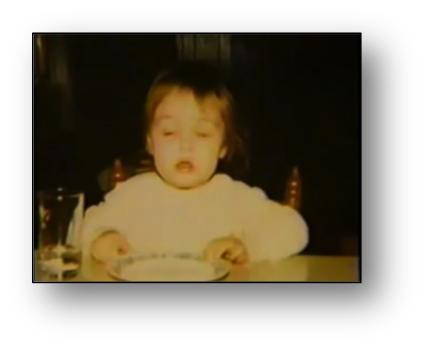 Following the set of events, which is going to scare the wits out of every parent, they decided to meet a psychiatrist. In a shocking footage, as was seen in the documentaries, she was asked the purpose of her stealing the knife at night. The way she responded shunned the entire world. She said, without a reflection of doubt, "STAB THEM".
RAD is one of the very rare mental diseases which she suffered and was the consequence of extreme abusing during her time before adoption. In this disease, the patient is not able to make any attachments to anyone. Harming yourself and others, violent outbursts are the early signs. Beth endured a very brutal childhood, where she was completely neglected and was even sexually abused by her father at a tender age of 1 and a half years and this all came together, resulting into RAD.
Beth was later sent to various psychiatrists, where she was treated and mainly taught to be empathetic and to overcome the fears she had gotten all because of her father. A therapist Connell Watkins decided to provide her in-home care and treatment by keeping Beth with herself. The parents, without much choice, agreed.
Beth was made to follow very strict rules, was forced to ask permission for every single thing and would remain locked in her room at night. Did any of this benefit her?
Alas! Within a year, she was able to stay in same room with the Watkins, played with Connell's real daughter and felt awful for the things she had done in the past. But yes, she was a changed girl.